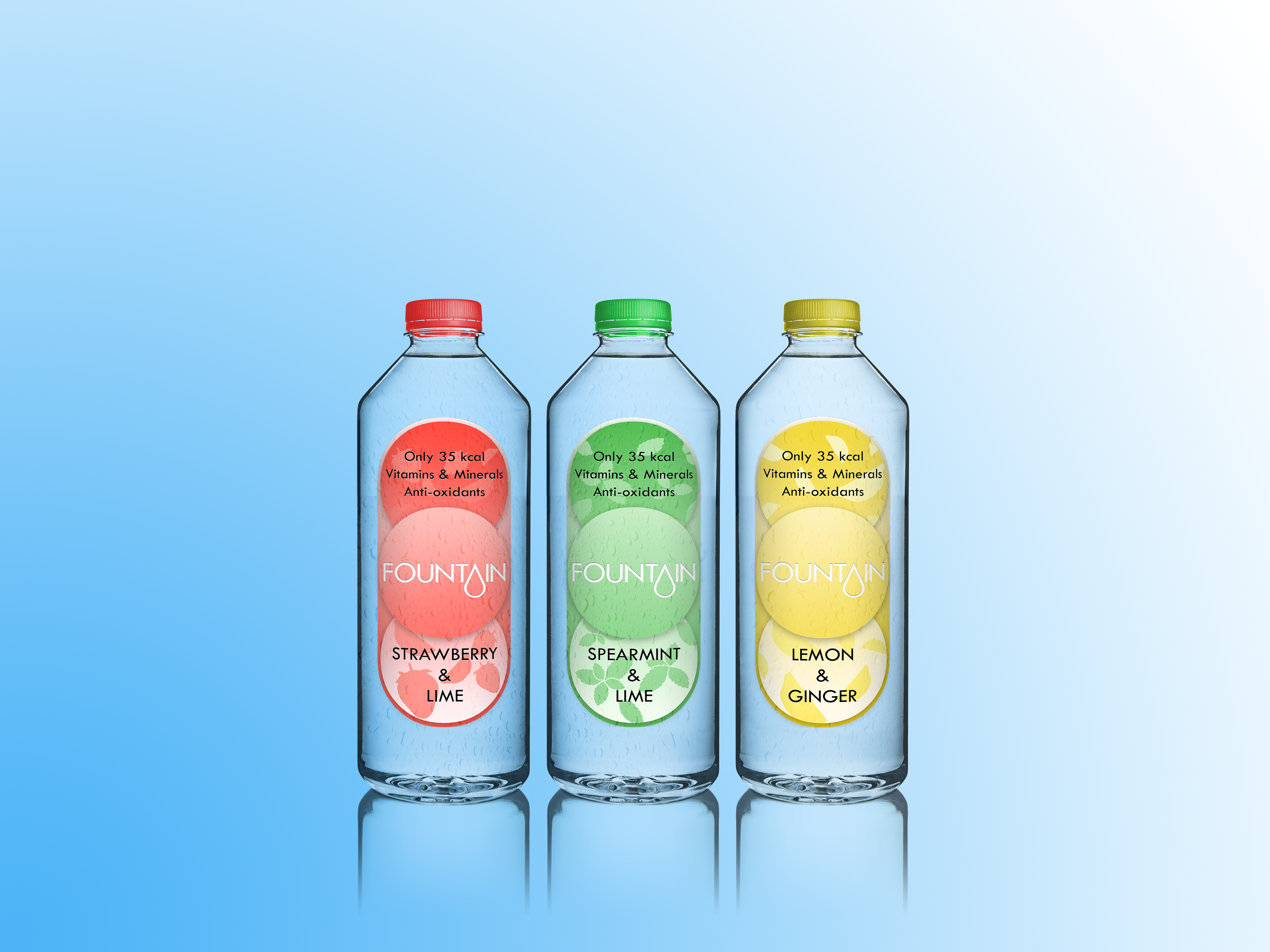 The task here was to create a believable branding concept based on the approachused by Glaceau's VitaminWater brand. After locating their original market research,I designed my material with some key concepts in mind:

• 

Functional Appeal:

Packaging places product's health benefits front and centre.• 
• 
Emotional Appeal:

Colourful packaging and packaging design affords self
expression through the act of choosing, appealling to the consumer's sense of
spontaneity. Light hearted, humourous tone in advertising.
•

Aesthetic

: Modern and minimal, to appeal to younger, creative audience.